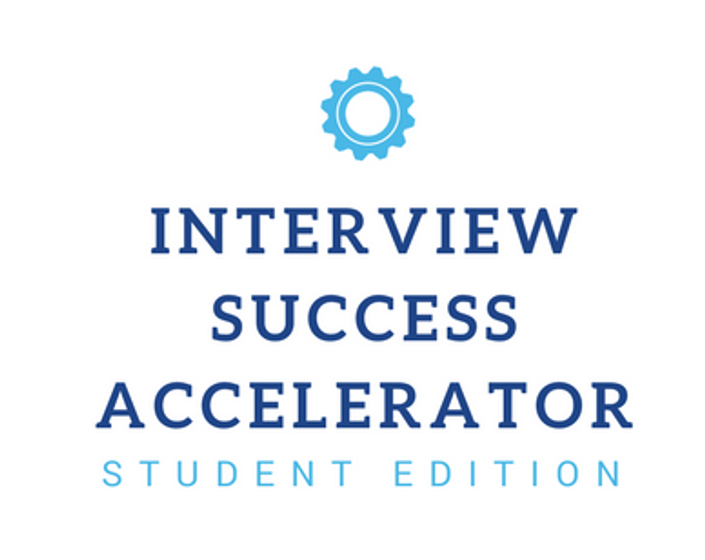 Interview Success Accelerator (Student Edition)
The fastest, easiest and most effective way to prepare for a job interview and outsmart the competition
Watch Promo
Enroll in Course
What is the Interview Success Accelerator?
The Interview Success Accelerator (Student Edition) is the most comprehensive collection of teaching and practice resources to help students get ready for a job interview. It is based on more than 20 years experience interviewing literally thousands of potential employees across multiple organisations and small businesses in Australia.
It provides subscribers with a range of resources that will help them learn:
the most common and, in some cases, the most challenging interview questions students are likely to face when attending an interview
what to include in an answer to an interview question, and also what to leave out
how to prepare answers to challenging yet commonly asked interview questions
how to structure that answer to make a positive impression on the interviewer
suggested responses based on what employers are looking for from an interviewee
the most effective and efficient ways to learn their answers responses through practice interview videos and practice MP3 audio recordings.
Why do I need the ISA?
We all know that being asked to attend the interview is just part of the process for getting a job. The real challenge is once you're in the interview. And you only have a few minutes to make the best impression you possibly can.

How does someone make themselves stand out from the others in the interview when they are competing against other people?
And when you consider the high numbers of people now out of work as a result of the Covid-19 pandemic, you can expect to be up against hundreds of people every time you apply for a job.

It will come down to who is the best prepared person in the interview. Plain and simple.
And whether that interview is conducted face-to-face or via a zoom meeting or phone call, the same rule applies: the best prepared and most practiced aplicant will win.

However, a person's performance in an interview shouldn't be a mystery or a surprise.
People can prepare themselves for the interview to give themselves the best chance to win the job interview and get the job.
And using more than 20 years experience and having interviewed hundreds and hundreds of people, I am guiding you on what to say and how to say it. They will be your words and experiences, but I show you step-by-step how to put your answer together so it is the best possible answer you can give.
Then comes the practice. The better practiced you are, the greater your chance to winning the interview and being offered the job. Which is why I have included practice resources including videos and MP3 audio recordings of interview questions so you can practice no matter where you are.
In my years as an interviewer I have been repeatedly astonished by how many people show up to the interview unprepared. It makes it a very simple decision for the interviewer in those cases. That person won't be considered for the position. It's as simple, and as brutal, as that!
But for you, it doesn't need to be like that. By investing in the Interview Success Accelerator, you will be better prepared, more confident and more likely to make the positive impression every interviewer is looking for.

How does it work?
The Interview Success Accelerator is made up of a range of resources all designed to make you the best prepared applicant attending the interview.
The resources included in the program are: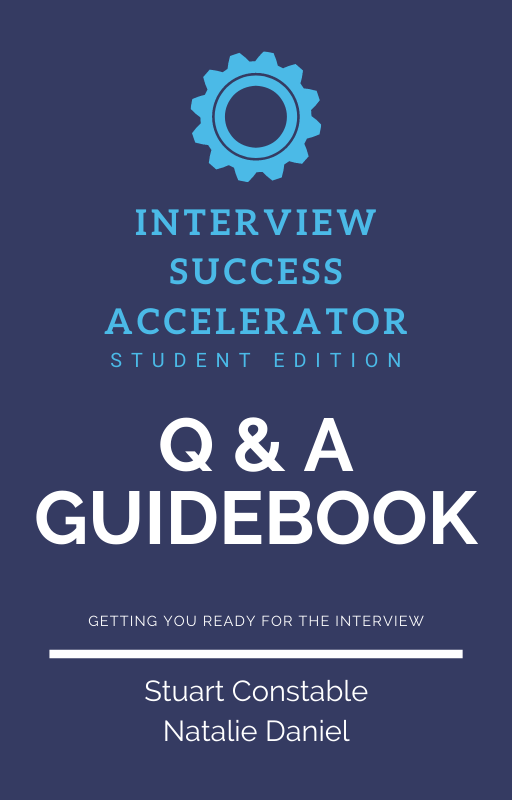 QUESTION AND ANSWER GUIDEBOOK
This lists 50 of the most common, and in some cases, the most challenging QUESTIONS you're likely to face in an interview, AND provides you with the guidelines on how to ANSWER them. The questions are grouped under 'themes' or categories so that you get an idea of the areas the interviewer is likely to explore with you. This is invaluable because now you won't be stuck for an answer.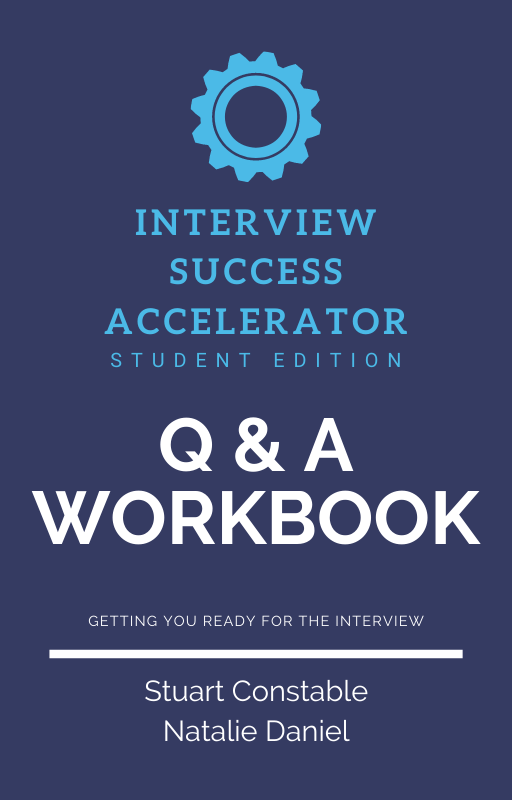 QUESTION AND ANSWER WORKBOOK
This printable resource lists the same 50 questions and provides you with the space to prepare your answer. So now you can begin taking action by getting yourself ready for the interview. Use the suggestions from the Q & A Guidebook to help you develop and refine your ideal answer.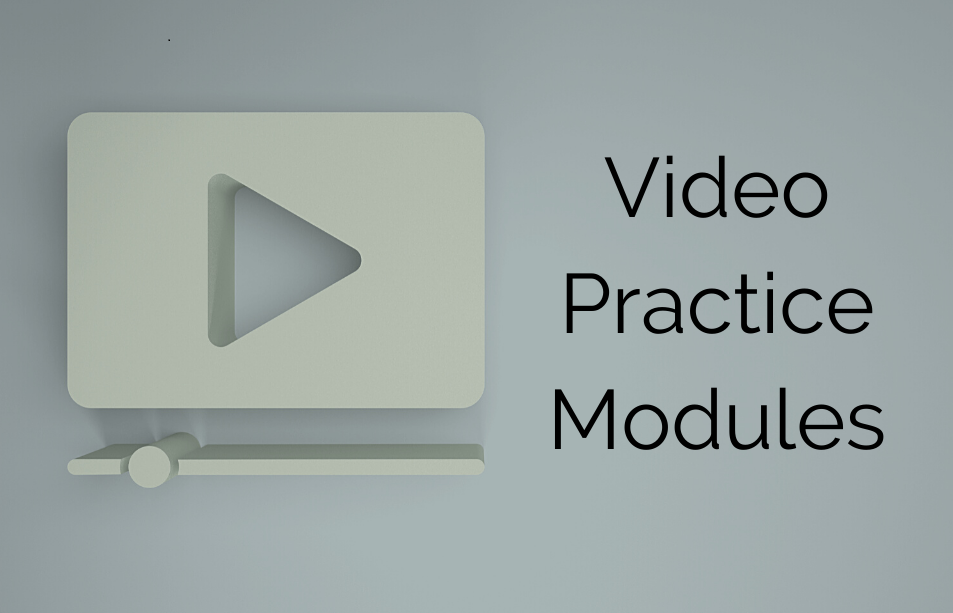 VIDEO PRACTICE MODULES

Once you've prepared your answers it's time to practice delivering your answers. This is quite hard to do on your own. That's why the video practice modules were created. I fire the questions at you, while the guidelines to answering it appear on the screen. You respond as though I am interviewing you by using the on-screen guidelines as well as the notes you've prepared in the Workbook. Through this interaction you get better and better at answering the questions. The video practice modules are broken up into the same themes or categories as the Q&A Guidebook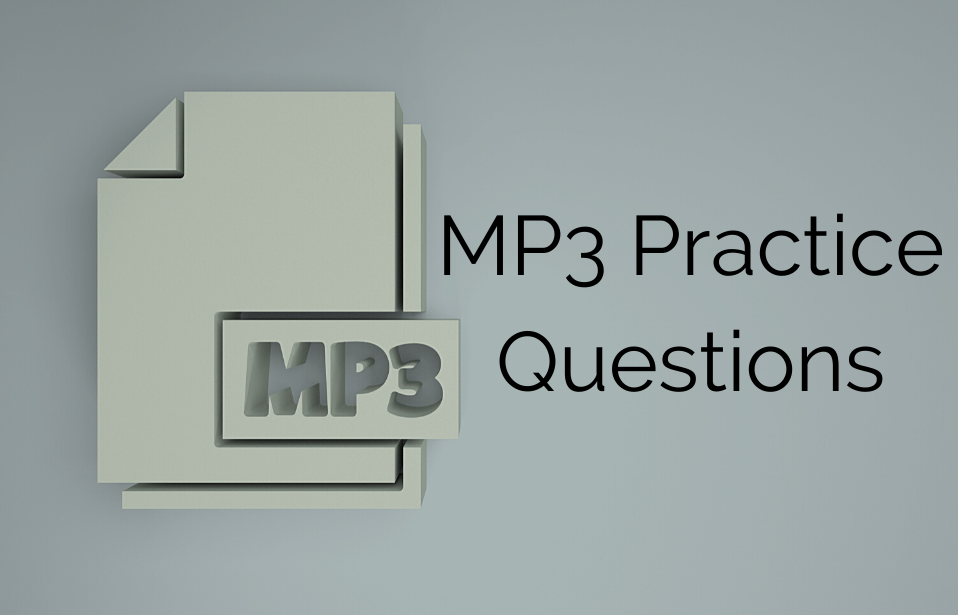 MP3 AUDIO PRACTICE INTERVIEW QUESTIONS

Often when you're on the go, there's time to practice answering the interview questions. So we have also created the 50 questions as MP3 audios for you to listen to, pause, practice saying your answer, and then move on to the next question. That way you can use your time so much more effectively by using every chance you have to practice your technique.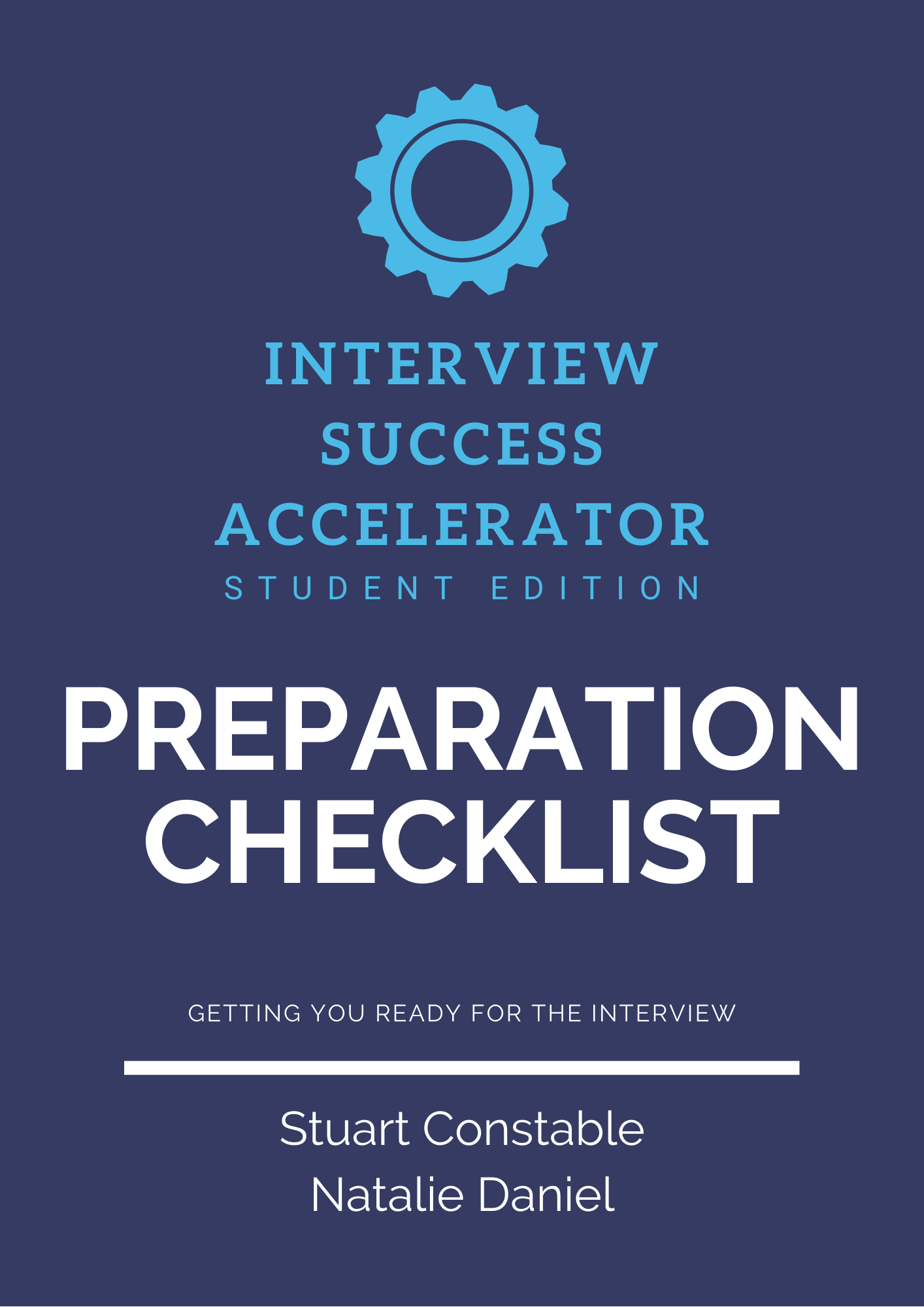 PREPARATION CHECKLIST

It's easy to become overwhelmed when getting yourself prepared for an interview. That's why a preparation checklist has been included for you to follow. If you complete each step of the checklist you will know you're working through all of the right steps and moving in the right direction to being prepared for your interview. The checklist identifies all of the important steps to take so that you have the peace of mind knowing you're ready. Some of the steps may be obvious. However there's many steps included that people just never think about in their preparation. This way you will be better organised and better prepared.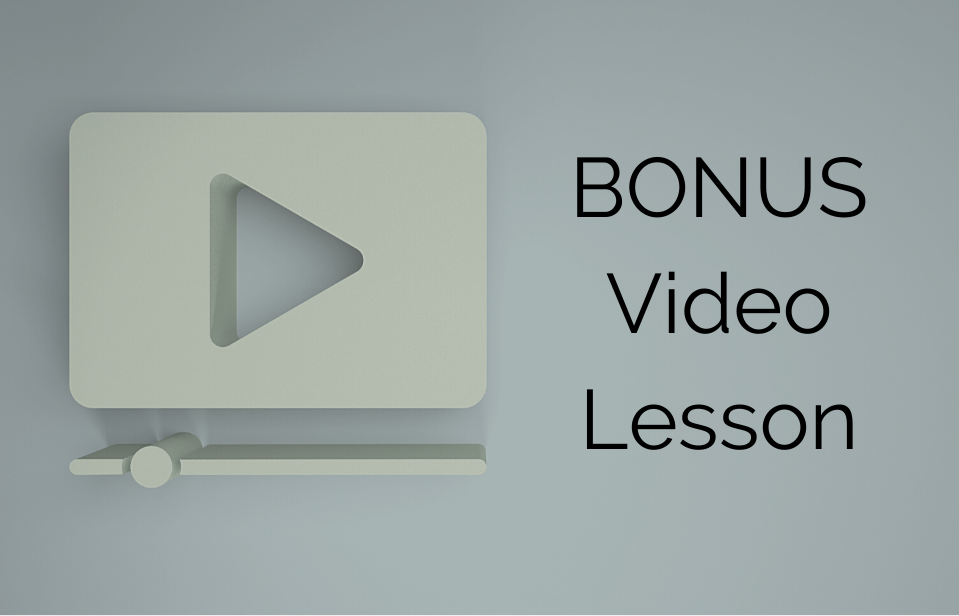 BONUS VIDEO: HOW TO GET IN THE GAME BY UNDERSTANDING THE INTERVIEW

You've most likely heard the term "Job Interview' before. But if you haven't ever been to one, how are you supposed to know what happens in an interview? This BONUS lesson lays out clearly for you how the interview process works and what you need to do to set yourself apart and win the job.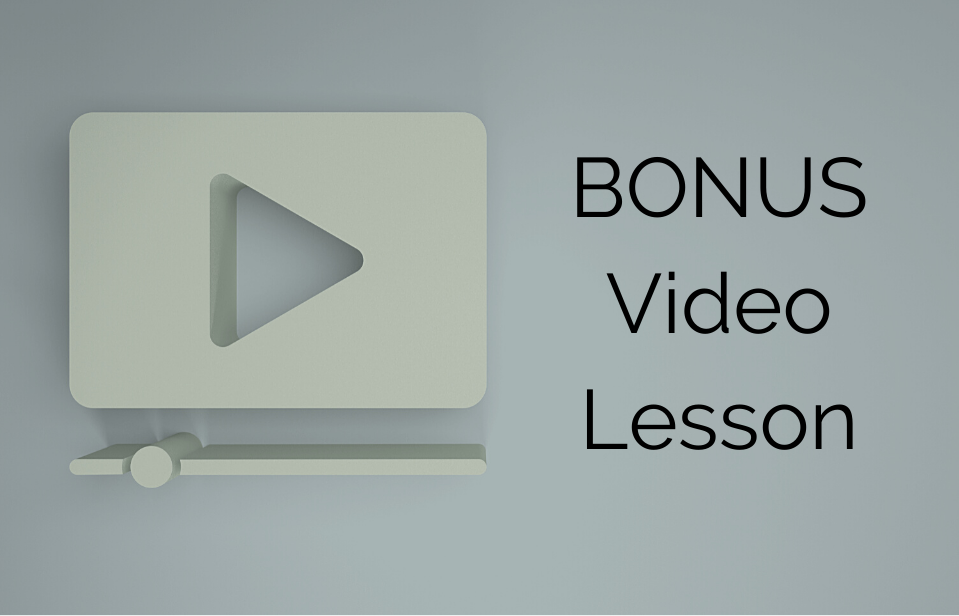 BONUS VIDEO: HOW TO MANAGE YOUR NERVES AND PROJECT CONFIDENCE IN AN INTERVIEW

It's natural to be nervous before an interview. However when your nerves become too great they can derail your interview. To make sure you have the ability to manage your nerves, this bonus module will outline a number of techniques you can use to help you overcome the nerves and stay in control. These techniques are the same ones I teach my executive clients when they are preparing for a presentation, and they work just as effectively to get you ready for the interview.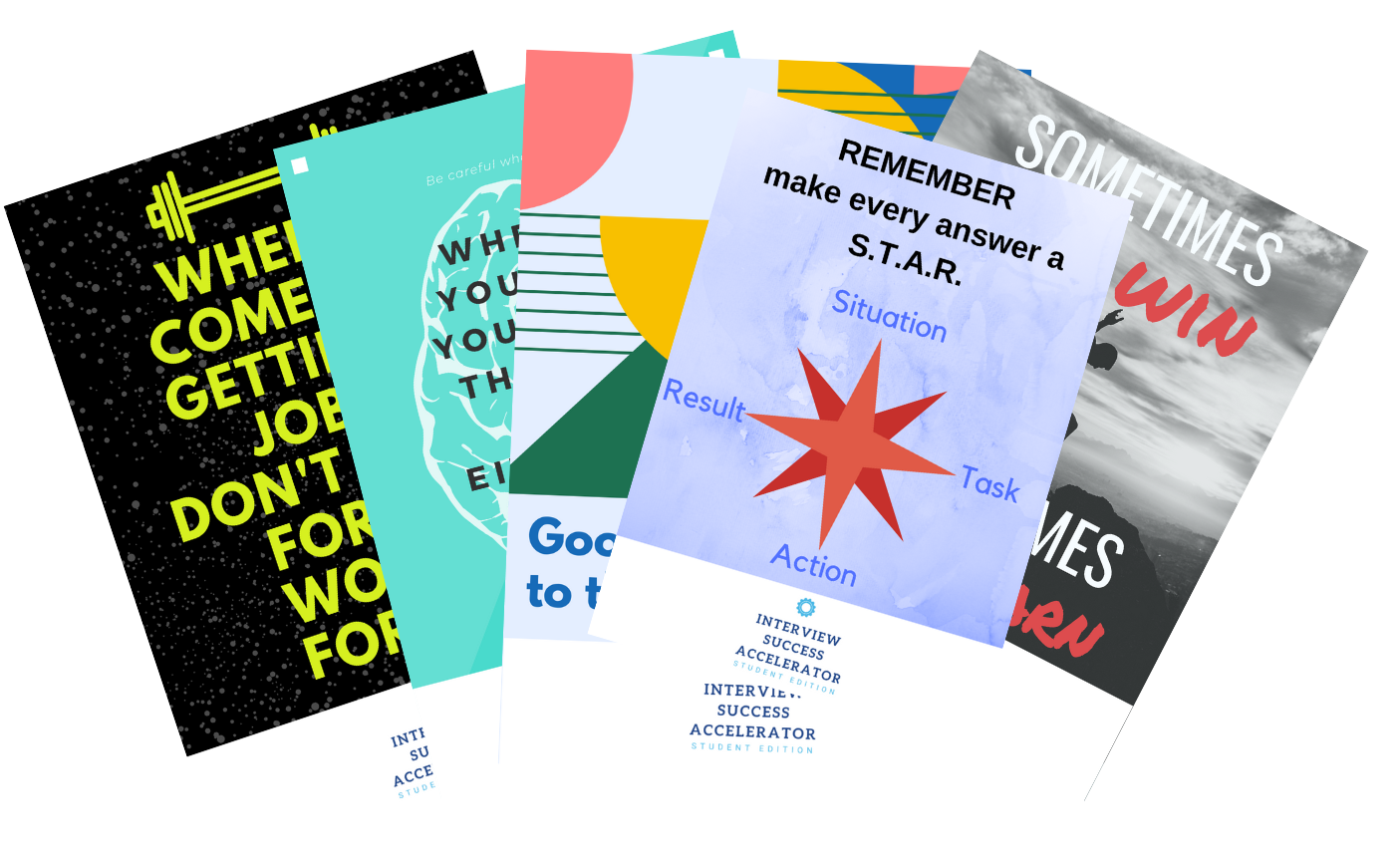 BONUS INTERVIEW SUCCESS POSTERS

All of the techniques, strategies and tips that are included in the Interview Success Accelerator are fantastic and proven to work. While looking for a job one of the challenges is to remain motivated. The posters are a way to remind you of the key ideas in your preparation as well as help you avoid becoming discouraged. The posters are downloadable as well as printable. This way you can save them to your device and review them regularly. Some people like to have them on display in their room or have them out when preparing. Print them out and put them in a place where you will see them easily and often.

BONUS BOOK: 21 GREAT QUESTIONS TO ASK AT AN INTERVIEW
Every interviewer will likely ask at the end of an interview, "Do you have any questions for us?". Never, ever say "No." That answer scores you zero points and makes you sound as though you're not that interested in the job. This book gives you 21 of the best questions for a candidate to ask the interviewer so the interviewer sits up and takes notice of you, right until the very end of the interview.

How Much Does it Cost to Enrol in the Interview Success Accelerator (Student Edition)?
Let's just quickly list everything that's included in the Interview Success Accelerator and what each of these resources are valued at:
1. Interview Success Accelerator Guidebook (valued at $47)
2. Interview Success Accelerator Workbook (valued at $47)

3. Video practice modules (valued at $100)
4. Audio practice modules (valued at $100)
5. The posters and checklists (valued at $27)
6. BONUS RESOURCE: 21 Great Questions to Ask at an Interview (valued at $27)

7. As well as 2 BONUS Modules (valued at $47)
That comes to a total value of $395 worth of resources.
But your school will not pay anything like that. See below for the price and subscription options: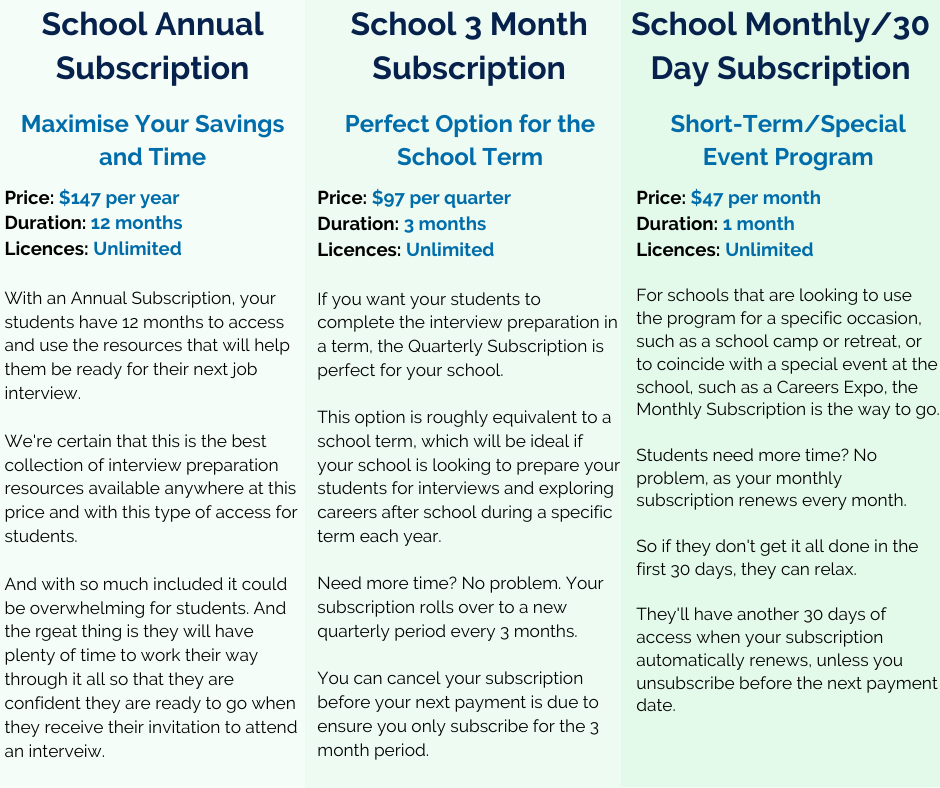 For Individuals, the news is even better.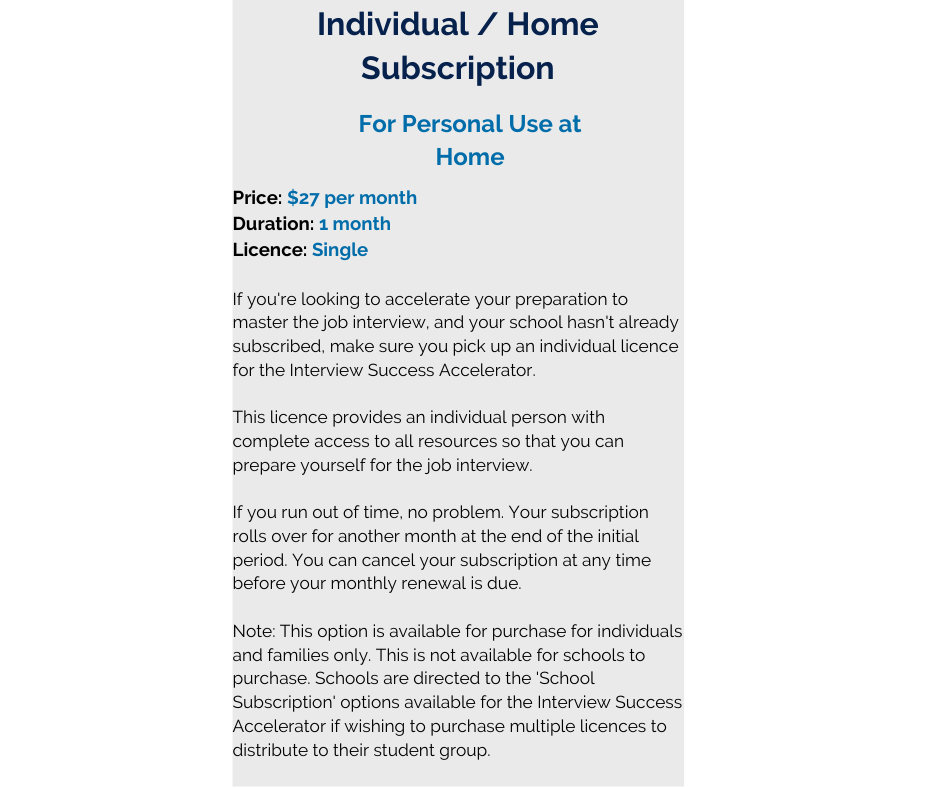 The School and Individual Licences come with all of the resources including the:
1. Interview Success Accelerator Guidebook
2. Interview Success Accelerator Workbook

3. Video Practice Modules
4. Audio Practice Modules
5. Posters and checklists
6. BONUS Modules
7. BONUS Resources
The School Subscription option also includes blackline masters so that the resources can be copied and distributed to students.

Want to Earn While You Learn?

If you're interested in making some money easily while you learn how to nail your next job interview, here's something you should do as soon as you enrol.

Introducing...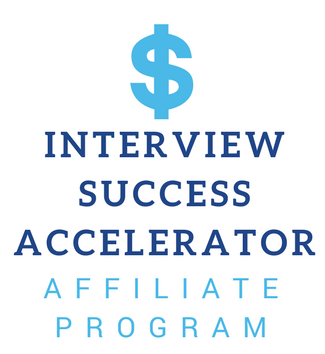 When you enrol in the Interview Success Accelerator course you can sign up to become an Affiliate of the course.
As an affiliate, you are paid a commission if you promote the course in a social media post (for example, Instagram, Facebook, Pinterest) or by email, and someone enrols in the course as a result of your post. To get paid you need to simply include your unique affiliate link in the post and encourage people to enrol in the course by clicking on your affiliate link. You will be allocated your own affiliate link when you sign up to become an affiliate.
If people enrol in the course by clicking on your affiliate link that you included in your post or email about the Interview Success Accelerator, because it identifies you as the promoter, we pay you a commission. Simple as that.
Just think of how easy it would be to promote this course on social media.
And the more often you promote it, the greater the chance of someone enrolling, and the greater the opportunity for you to make money.
The current Affiliate commission is 10%. That means we pay you 10% of the price the school or individual student pays when they enrol in the course by clicking on your link. And this is paid to whenever they renew their subscription. For example of someone subscribes to the monthly subscription and keep renewing their subscription, you'll receive a commission each month they renew. If it's the quarterly or annual plan they're on, you'll receive a commission every 3 month or 12 months, whichever plan they are on.

However this opportunity to become an affiliate and earn a commission from promoting the course is only available to those people who sign up and enrol in the Interview Success Accelerator themselves. In other words you have to be a student of the course before you can start promoting the course to others. Otherwise you can't genuinely promote it and speak truthfully about the course and its benefits if you haven't experienced it for yourself.
We're genuine about how valuable this course is and we truly believe in it. We want you to be just as genuine and have the same level of belief whenever you promote it. It's about being authentic and honest.
So as soon as you enrol in the course you can become an affiliate. And the sooner you do that, the sooner you can be making money.

Your Instructor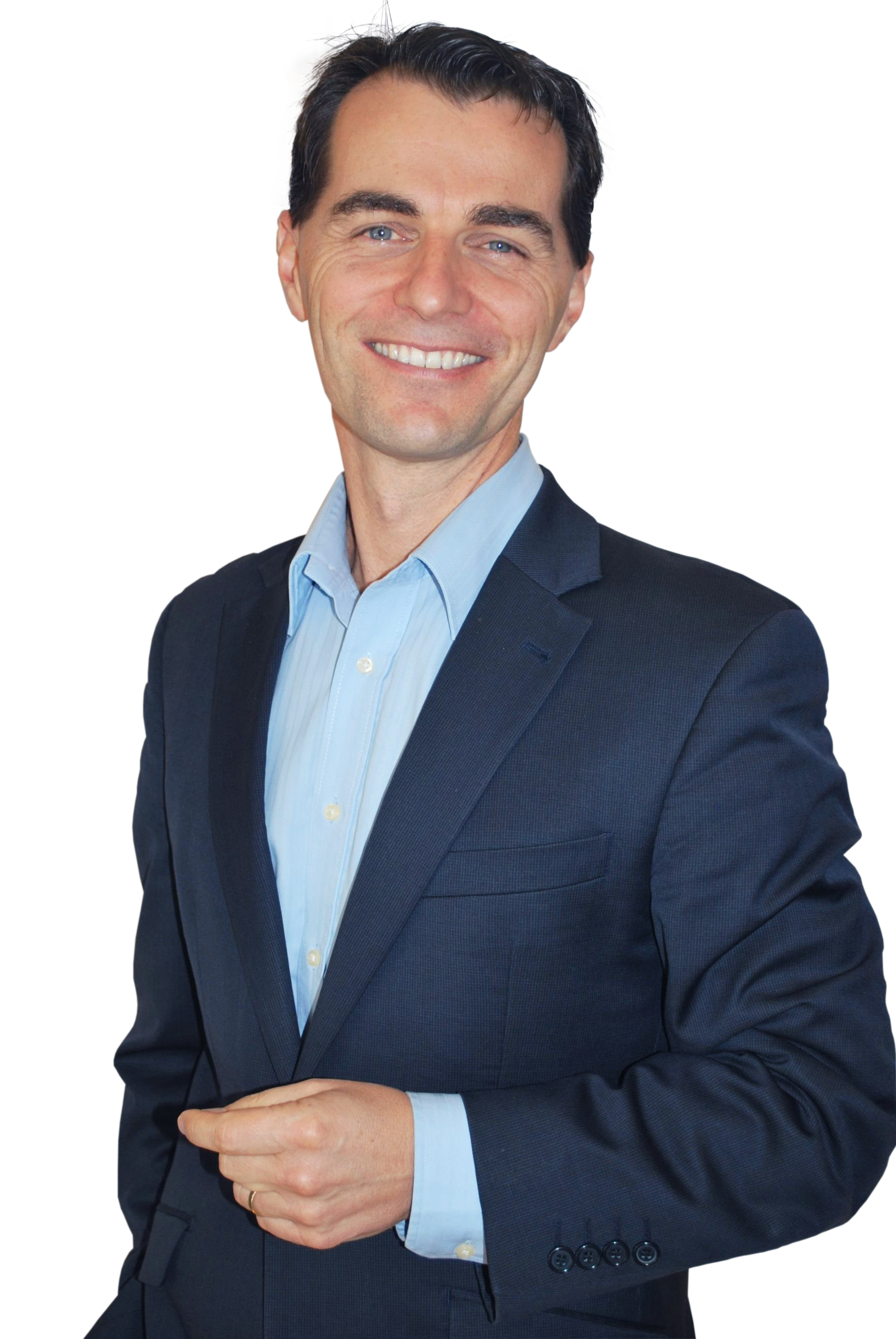 Stuart Constable is the co-founder of the Centre for Inspired Leadership and is regarded as a leading authority on leadership in schools and within organisations and government.
Stuart has been featured in Business Review Weekly and newspaper articles, as well as countless national and international conferences, and is an award winning educator. Stuart has more than 25 years experience working as a consultant, facilitator, trainer, coach and mentor with all levels of government as well as the government of the United Arab Emirates in addition to national and multinational corporations locally and overseas as well as universities, colleges and schools around Australia, New Zealand, South East Asia and the United States.
Stuart has been working with schools in the area of student leadership since 2003 through his range of engaging and dynamic programs, resources, conference presentations and workshops and has impacted thousands of students around the world.
The best-selling program Leadership at School & Beyond which was launched in 2003 has been delivered to hundreds of thousands of students by teachers around the world.
With a commitment to making teachers' working lives simpler and students' learning experience engaging, dynamic and rewarding, Stuart is ensuring that CIL continues to evolve, evidenced by the Student Leadership Development Program now being available as an online learning program for senior students.
Stuart is excited by what this can now do for schools, teachers and students as a result of extending the reach of the program to a wider audience and delivering it in a format that is in alignment with students' learning styles.
With more extensive content and a wider range of resources available to teachers and students Stuart and the Centre for Inspired Leadership is determined to positively impact the lives of one million students across the globe by 2025.
Course Curriculum
BONUS CONTENT: How to Master the Interview
Available in days
days after you enroll
Preparing Your Interview Answers
Available in days
days after you enroll
Video Practice Modules - Rehearsing Your Interview Answers
Available in days
days after you enroll
Frequently Asked Questions
When does the course start and finish?
The course starts as soon as you subscribe and enrol! It is a completely self-paced online course - you decide when you start and when you finish. It continues for as long as you maintain your subscription.
How long do I have access to the course?
Depending on what subscription you purchased, you can continue to access the program while you maintain your subscription. As long as you renew every 30 days, 3 months or every year, you will never stop having access to the program.
What if I am unhappy with the course?
We would never want you to be unhappy! If you are unsatisfied with your purchase, contact us in the first 30 days and we will give you a full refund.
How long do the videos run for?
The videos are various lengths depending on what content is being covered in the video. They can range from 1 minute 30 second video right through to 7 minutes.
It's called a "Student Edition"? What types of students is this course suitable for?
The course has been specifically designed for Senior High School students, as well as University and College students. Basically students who are at the age of looking for work.
I'm a student and I also have had several jobs in the past. So I'm quite experienced with interviews. Is this course still suitable? me?
Absolutely. I can almost guarantee that among the 50 questions covered in the Student Edition of the course there will be questions you haven't thought about preparing for. This course will make sure you're prepared for some of these tough questions as well as help you improve your interview technique generally.
You say that once I enrol I can become an "Affiliate" for the course. What does that mean?
Affiliates are people that promote the course and get paid a commission if someone pays to enrol in the course through your promotional link. You can promote the course through social media or email. When you promote the course, you must include your own unique link that identifies you as the promoter. If someone pays to enrol in the course by clicking on your own unique link that you included in the promotion, that will tell us that we owe you a commission fee. We then pay the money to you by directly depositing the commission into your PayPal account.
Do I get paid just for promoting it?
Not quite. You only earn a commission if someone enrols in the course by clicking on your unique affiliate link that you include in your promotion. We can only pay you commission out of the enrolment fee paid by the student.
When do I get paid as an Affiliate?
Affiliates are paid on the 1st of the month (or closest business day) at least 30 days after a course purchase is made. This is so that if the student decides to withdraw from the course and requests a refund in the first 30 days, we can provide them with a full refund before we pay you. If they do withdraw within 30 days of purchasing the course, then you will not be paid a commission. That's why we have to wait until that refund period has expired before we can pay you your affiliate commission.
How much do I get paid as an affiliate?
The commission rate for an affiliate is 10% of the amount paid by the person who responds to your promotion and clicks on your affiliate link to enrol in the course. For example if the price of the course is $50, you will be paid a commission of $5.00 (10%). As this is a subscription-based course, you are paid a commission on every payment the subscriber makes. That means that if someone joins as a monthly subscriber using your affilitae link, you will earn a commission every month they remain a subscriber.
Is there a limit to how much I can earn as an affiliate?
Absolutely not. You will keep getting paid for as long as you promote the course, encourage people to enrol and people enrol using your affiliate link. You will be paid commission whether you enrol 1 person, 100 people or 1,000+ people. There is no cap to your commission.
It's now up to you.
Do you really want to remain stuck, knowing that you're the ideal person for a job but missing out because you don't perform as well as you could in the interview?
Or are you ready to change things up and give yourself every advantage to out-perform the other applicants and transform the way you prepare for and handle an interview?
I hope you make the decision to invest in your future, and avoid the frustration and disappointment so many people experience when they miss out on the job.
I look forward to welcoming you to the Interview Success Accelerator (Student Edition).
Best wishes,